Home
Talk

13
383pages on
this wiki
Austin & Ally Wiki
Welcome to the official Austin & Ally Wiki, a collaborative encyclopedia for everything and anything related to Austin & Ally! There are 383 articles and we are still growing since this wiki was founded. The wiki format allows anyone to create or edit any article, so we can all work together to create a comprehensive database for the Austin & Ally franchise. Don't forget to visit this wiki's Guidelines before editing.


Today is the 22th, and currently there are 441,106 edits to this wiki.
Which Austin & Ally promotional picture do you like best from these two?
| | |
| --- | --- |
| | |
Latest Episode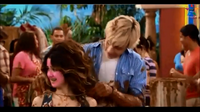 In the latest episode, Spas & Spices, Ally prepares for an interview with a magazine, about being given the title 'Songwriter Of The Year'. She decides to go to the Spa with Trish as Austin gets the stuff she needs or wants for the interview. In the Spa, chaos enters as the hair products frizz Ally's hair, her teeth go green, her feet were burnt by hot rocks, which makes her walk weirdly! That's not all, her hands turn into blocks as a relaxing mini hand spa turns into a cement extravaganza! Meanwhile, as Austin got Ally's items, also being disappointed that Ally lied about which Grandma he needs to get the necklace from, helps Dez out with his Chilli making. But when its all plain, the spices can't help but drop in, as Austin loses Ally's necklace within the Chilli!
Polls of the Month
Seeing the new promo, would you ever be a Stray Kitty?
If you had to be one, Which Stray Kitty would you be?
Did You Know...
That Laura was in an award winning short-film called "Goldfish" when she was little?
That Raini Rodriguez was in a movie called "Girl in Progress", she plays a character named "Tavita"?
That Ross' favourite character from a movie is Juliet from Romeo and Julliet?
That Ross Lynch and his siblings are from Colorado?
That Ross Lynch is in a band with his siblings called R5?
That Vanessa Marano from "Switched at Birth" is Laura Marano's older sister?
That Raini Rodriguez's younger brother Rico Rodriguez plays Manny on the ABC sitcom "Modern Family," and starred in an episode of "Good Luck Charlie" ("The Bob Duncan Experience")?
That the cast has daily Jam Sessions (which is basically the cast singing songs and rocking out) on set?
That Laura was on "Are You Smarter than A 5th Grader?" when she was a kid? (But was replaced half of the season)
That Julianne Hough and Derek Hough are Ross Lynch's cousins?
That Laura Marano is a songwriter as well outside of the show?
That Laura Marano and Raini Rodriguez both starred in an episode of "True Jackson VP" (Laura in "Little Buddies" and Raini in "True Mall")?
That Raini Rodriguez was in an episode of "The Suite Life of Zack and Cody"("Sleepover Suite")? She also played in the Disney XD series; I'm in the Band as Annoying Arlene.
That Ross' favourite colour is yellow, Laura's is red, Calum's is blue, and Raini's is purple?
That Calum was on an episode of Good Luck Charlie ("A L.A.R.P. in the Park")?
That Ross, along with his older brother Riker, is in the "Ordinary Girl" music video by Hannah Montana?
That when Ross was thirteen he was on the Disney XD short series "Moises Rules"? Ross battled Moises Arias in basketball and won!?
That Ross sang a couple songs on the "Kidz Bop 15" CD?
That Ross' sister Rydel and brother Rocky were in The Rage Crew, a dance group who performed on "So You Think You Can Dance?"
That Ross was home schooled from the fourth grade?
That Laura Marano voiced additional characters in "Ice Age: The meltdown"
That Ross' full name is Ross Shor Lynch? He got his middle name from his uncle!
That Ross can play piano, bass, drums, guitar, and is learning how to play violin?
That Ross was a background dancer in Cymphonique's "Lil Miss Swaggar" music video?
That Ross auditioned for Billy Elliot when he was 11?
That Phill Lewis, who played Mr. Moseby on The Suite Life of Zack and Cody and The Suite Life on Deck, has directed quite a few episodes of Austin and Ally.
That the first season of Austin & Ally had completely finished being shot on January 27, 2012?
That Ross was in a Kung Fu Panda dance video?
That Laura Marano and Anna Sophia Robb were in a GAP commercial together, when they were little kids?
That Calum Worthy is Canadian?
That Ross and Laura were born exactly a month apart? (Ross: December 29, 1995)(Laura: November 29, 1995)
That Laura's middle name is Marie?
That Ross' younger brother Ryland played the mini version of Twist on first season of The Fresh Beat Band?
That Ross once stated that if he didn't shower before swimming, his hair turns lime green?
That Ross Lynch & Laura Marano are now ambassadors for Friends for Change?
That Laura Marano voiced an additional character in "Finding Nemo"?
That the Austin & Ally soundtrack reached #1 of iTunes soundtrack charts on its first day of release?
That Austin and Ally and Disney XD's Lab Rats share the same stage?
That Laura went to London for Fashion Week?
That Laura has known Cody Allen Christian (who will be guest staring in season 2) since she was a little girl?
That Disney just premiered Ross and Laura's Friends for Change green project?
That Cody Christan (guest starring in season 2) already guest starred in Disney? He played Kavan on Disney XD's Lab Rats?
That Jill Benjamin and John Henson, who play Austin's parents, are married in real life?
That Trevor Jackson (also guest starring in season 2) already appeared in Disney. He portrayed Kris in the Disney Channel original movie Let It Shine?
That the cast had a premiere party for season two?
That Ross' dad is a meteorologist?
That Laura Marano is a straight A student?
That Laura Marano voiced an additional character in "Ice Age 2: The Meltdown"?
That Raini Rodriguez's full name is Raini Alena Rodriguez?
That Calum Worthy has been performing on stage as a singer, dancer and actor since the age of 5 as a triple threat?
That Laura Marano voiced an upcoming episode of Fish Hooks?
That Calum Worthy has lots of background with Meghan Ory who plays Ruby on ABC's Once Upon a Time?
That Laura did a photo shoot in London about different singers in music history?
That Ross Lynch is a straight A student?
That Laura's mom is an acting coach?
That Laura's dad is a teacher?
That Laura has been acting for 12 years?
That Ross was in 100 cutest guys?
That Season 2 started filming on Monday, June 4, 2012?
That Calum is the only one in the cast that is an only child?
That Ross' lucky number is 32?
That Laura and Austin are both cities?
That R5's new LOUD EP was released on February 19, 2013?
That R5's new single "Loud" will be premiered when they take over Radio Disney?
That Season 2's last day of filming was February 1, 2013?
That Ross' brother Riker plays Jeff the Warbler in Glee?
That Ross Lynch worked with Maia Mitchell in Teen Beach Musical?
That is rumored that Laura's first kiss was with Ross to record the first kiss between Austin & Ally?
That Ross has played Hockey since he was 3 years old?
That Ross Lynch wears Jean Paul Gaultier cologne?
That Ross and Laura hosted a Meet & Greet event in Sydney, Australia?
That Laura is a huge Beatles fan?
That Laura considers her sister Vanessa Marano her best friend?
That Ross almost always holds the microphone in his left hand when he's on tour with his family band R5?
That Laura is a Harry Potter fan?
That Laura and her sister Vanessa played sisters on the show Without a Trace?
That Laura had a small role in the movie "Superbad" as Young Becca?
That Laura voiced the character Mei Mei on the cartoon Ni Hao, Kai-Lan
That Chapters and Choices is the first 'to be continued' episode of the series?
That Ross has a passion to fly?
That Laura plays soccer?
That Ross isn't picky when it comes to food?
That Laura has said that her favorite food is Go-Gurt?
That Raini guest starred in an episode of "The Suite Life of Zack and Cody," and was kissed by Dylan Sprouse?
That Lauras sister Vanessa was on Gilmore Girls as Luke's daughter April?
That Ross was in a short film called "Queen of the Hammers", and also had his first kiss in that movie?
That Ross and Laura are the same age?
That Ross likes Japenese chewing gum?
That Ross likes the dog Siberian Husky?
That Ross was homeschooled?
That in Parachutes and Partners, Austin and Ally became a couple?
That Ross was afraid of rollercoasters until 13?
That Ross won the Kids Choice Awards 'Best TV Actor' on March 23rd 2013?
That Laura takes improv?
That Ross has a RC T-28 Trojan (that's a smallish Remote controlled plane)?
That Ross once dreamt about being on a G6 jet plane with Demi Lovato?
That Laura got the chance to write a song for Ally in season 2 called "Finally Me"?
That Laura takes time out of her schedule to talk to fans on twitter?
That before A&A Laura was in a TV movie called Telepathic?
That when describing cast members, Laura calls Ross a sweetheart?
That Laura Loves Pink's songs?
That Calum Worthy is 22 Years Old?
That Laura loves lame jokes?
That Ross was a background dancer alongside with other Disney stars in a music video with Selena Gomez called: "I'm gonna arrive- Sears arrive air band" when he was a kid?
That Ross graduated?
That Laura grew up in Los Angeles?
That Laura has and only likes flip phones?
That Austin and Ally was originally named Austin and Abby?
That Ross' agents name is Stella?
That Ross said he would date a fan?
That Calum can tap dance?
That Laura goes to school?
That Ross likes the Cadbury chocolate Eggs?
That Ross is 6 feet tall?
That Ross's Favorite book is Catcher in the Rye?
That Laura says she has no time for romance?
That Austin & Ally were originally going to be cousins and their last names were going to be Ray?
That Ross won a 'Radio Disney Music Award' for his music video "Heard It On The Radio"?
That Laura just got asked to prom but won't reveal who asked her because she wants to keep her private life private?
That it is RUMORED that when a fan asked if Ross liked Laura he said yes and walked away?
That Calum Worthy had an imaginary friend named Pete The Ostrich, until he was four.
That Raini Rodriguez has NEVER rode a roller coaster.
That Laura Marano and Julia Campbell both had guest appearances on the NBC Science Fiction series "Heroes?"
That Laura is a tap dancer?
That Laura Marano has a crush on Harry Potter, not Daniel Radcliffe, but the real character?
That Laura has been writing songs since the age of four?
That Laura and her family likes Greek Mythology?
That Chuck appears in four episodes?
Helping Out
To add more Did You Know, click here.
To write a new article, just enter the title in the box below.
Featured Cast Member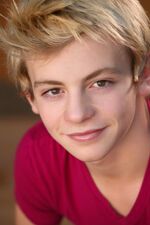 Ross Shor Lynch (born December 29, 1995) is an American teen actor who stars as Austin Moon in Austin & Ally. Ross was born in Littleton, Colorado, the fourth of five kids to Mark and Stormie Lynch. He has 4 siblings, Riker, Rydel, Rocky, and Ryland Lynch. He and his family moved to California in 2007 to allow his brother, Riker, to pursue a career as an entertainer. It wasn't long after that Ross knew he wanted to entertain, too. After the move, Rocky taught himself how to play the guitar, and taught Ross how to play. Riker learned how to play bass while Rydel began to play the piano. The Lynch kids would put on performances for their family. Those performances soon lead to a family band named, R5, with an exception of their good friend, Ellington Ratliff.
Fun Facts: He really wants to go to Africa & the UK. • Ross and his Uncle Shor were born on the same day which is why his middle name was decided as Shor. • He has been dancing since he was about 5 years old. • He is not picky about food. • He likes to surf, ski, and play hockey with his family. •
Featured Episode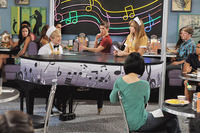 "Diners & Daters" is the sixteenth episode in Season 1 of Austin & Ally. Trish gets a job at the Melody Diner and when the gang goes for lunch, Austin instantly falls for one of the waitresses. But when she tells him she doesn't have time to date, Austin gets a job at the diner and enlists Ally to help win her over. Meanwhile, Dez starts getting addicted to the diner's chicken pot pie, so Mindy takes advantage of his addiction to get him to like her. This episode features Austin's first love song, Heart Beat (more...)
Featured Jobs
Austin's Manager is the one job Trish still has. As Austin's manager she gets Austin gigs and opportunities to help boost his career. Once in the episode, Managers & Meatballs, Trish got let go because Austin got a new, more professional manager, Demonica Dixon. She was soon brought back in after the gang found out the truth behind Demonica. Trish has gotten Austin gigs such as, a performance at the Miami Internet Music Awards, a radio interview, and a gig at the Miami Jam-A-Thon. She once said that she doesn't work on Fridays or any other weekdays which may or may not have been serious. Trish can be a very lazy person at times but she seems to care about this job more than any of the other ones she's had.
Featured Quote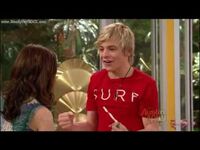 Get the My Wikia App!
With Wikia's official flagship app, My Wikia, you can search for communities and add them to your home screen and read constantly evolving, deep content in a customizable format.
DOWNLOAD NOW FOR FREE!

Next Episode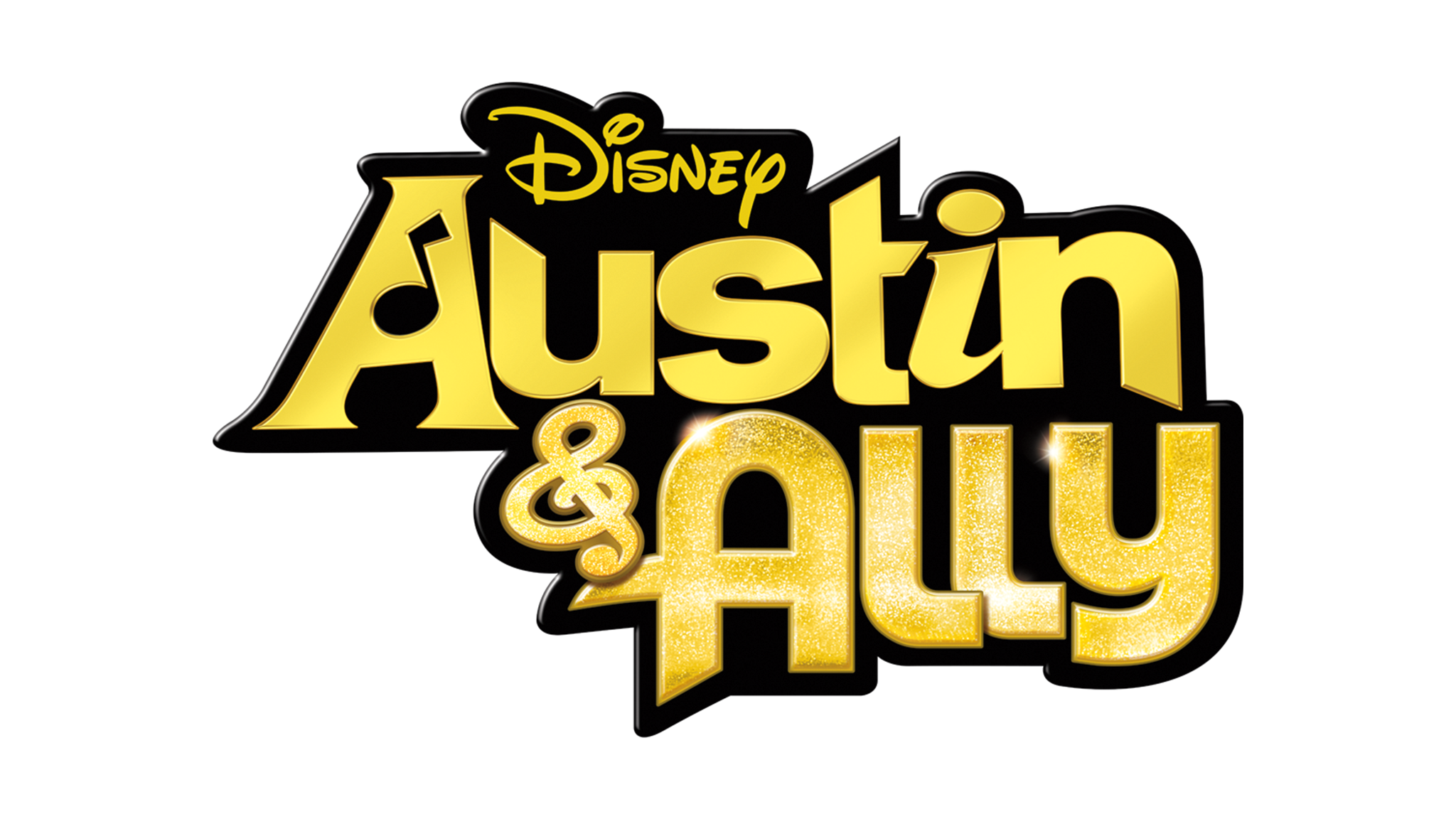 Solos & Stray Kitties will air in...
June 2, 2013 20:30:00 EST Please enable javascript on your browser.
Help
Do you have any questions?
Ask one of the admins.
Featured Pairing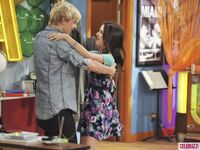 Auslly is the romantic pairing of Austin Moon and Ally Dawson (Aus/tin and A/lly). It is the #1 shipped pairing of Austin & Ally. Auslly is hinted in many episodes. They started dating in the episode Partners & Parachutes but didn't last that long as they broke up in Couples & Careers. It has been suggested and rumoured that they will get back together some point, mainly pointing towards Tunes & Trials. They appear to have an attraction to each other. This is also the most supported pairing on the show. The Auslly song is possibly Not a Love Song. This song is all about Austin and Ally's relationship. The Auslly episode is probably Bloggers & Butterflies, because that's when they begin to show most attraction. Another possibility could be, Club Owners & Quinceaneras, that's when they had their first dance, even though Austin had a broken ankle. The Auslly color might be red because in the theme song intro Austin and Ally are both wearing red. They also seem to both wear red often and red is the color of hearts and love. (more...)
Featured User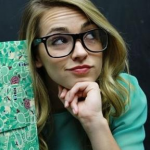 Dazzling1998, aka Rose, is a very active user on the wiki, as well as a very popular one. She is into the arts and is the kinda girl who loves to have fun! She is a huge fan of Austin & Ally! She is also an Auslly shipper! Here's what she has to say about the show: "Well, I've always loved Disney and it's shows!! When I heard about Austin & Ally I was pumped for it and I joined this wiki as soon as I could and now that I'm on it, I love the show even more!! I'm a huge Auslly shipper!" Rose also likes to act and sing! Not only that, but you may even catch her reading sometimes. Here's what she has to say: "Like most people I love singing and acting and am one of the lead singers and actresses for my school. I'm a bookworm but I don't mind, who says you can't read and have fun at the same time?? Some of my most favorite stars are Selena Gomez, Demi Lovato, Victoria Justice, Big Time Rush, Katelyn Tarver and Erin Sanders and I pay a tribute to them since they are like idols to me!!" (more...)
Featured Character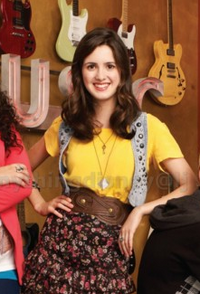 "Allyson "Ally" Dawson" is a 15-year old talented aspiring singer-songwriter with an extreme case of stage fright. She wrote a song that was stolen by Austin Moon and used to make a music video directed by his friend, Dez, which ultimately turned Austin into an internet sensation. After apologizing, Austin forms a team with Ally. With the help of her new and old friends, Austin, Trish, and Dez, Ally is following her dream through Austin so her songs will be heard. Austin sings the songs that Ally writes for him, while Trish manages his career, and Dez, being a growing director himself, shoots his music videos. Ally is shown to be a friendly and sweet girl who likes to play by the rules. She is not into most teenager things and is the type of girl would rather cloud watch than go to an arcade. Whether reading, cloud watching, or songwriting, Ally and her goody attitude are always fun to be around.(more...)
Other Places
If you want to be listed here, contact an admin!