Fan Page

This article is just a fan page. It is a part of the Austin & Ally fanbase all based on information from the series or cast and crew.
Raura

Ross and Laura at a Meet & Greet.

Pairing:

Status:

Close/Best friends, co-workers, very possible crushes
Raura (R/oss and L/aura) is the real-life pairing of Ross Lynch and Laura Marano. They appear to be very close friends, and they are very comfortable with each other. They are good friends, because through different interviews they are teasing each other, joking around, and neither of them mind doing romantic scenes together. This pairing also seems to be the most popular and most loved real-life pairing in Austin & Ally.
For the in show pairing between Austin Moon and Ally Dawson, the characters Ross and Laura portray, see Auslly. 
Relationship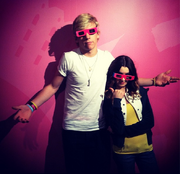 Ross and Laura have a close relationship. They seem to be very comfortable around each other. They both are pretty different, but that's what makes them best friends. You know what people say " opposites attract " They tend to tease each other a lot during interviews, videos, etc. Ross has said that Laura and he have such a great relationship that she will often try to set him up with girls. In an interview, he said that he wants Austin and Ally to be a couple on the show and said that the kiss was good. However, Laura didn't actually say if she wanted them to be a couple on the show. Laura tweeted that she was asked to prom and Ross tweeted a retweet from a fan about how R5 is way better than prom and a love quote which may be a sign of jealousy.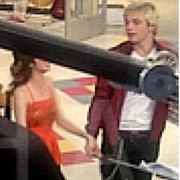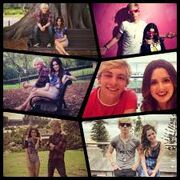 Other Names
Loss (L/aura and R/oss)
Rura (R/oss and La/ura)
Lass (La/ura and Ro/ss)
Lauross (Laur/a and R/oss)

Added by

SWAC03

Rora (Ro/ss and Lau/ra)
Laro (La/ura and Ro/ss)
Laross (La/ura and Ross)
Lauss(L

Added by

Suneelton

au/ra and Ro/ss)
Roura (Ro/ss and La/ura)
Rolaur (Ro/ss and Laur/a)
Rolaura (Ro/ss and Laura)
RLLM (R/oss L/ynch / L/aura M/arano)
Lyno (Ly/nch and Mara/no)
Larano (L/ynch and M/arano)
Lyncho (Lynch/ and Maran/o)
Lyano (Ly/nch and Mar/ano)
Chano (Lyn/ch and Mar/ano)
Maranych (Mara/no and Ly/nch)
Rosura (Ros/s and La/ura)
Rosa (Ros/s and Laur/a)
Rosra (Ros/s and Lau/ra)
Raura Moments
When on ClevverTV, at different times, when the person mentioned Auslly, Laura blushed, and Ross looked up and blushed a little.
Laura called Ross a sweetheart on a taping of a webcast and Ross called Laura Adorkable.
They went to the Disney's Friends for Change Youth Summit together.
They went to the Chimpanzee premiere together.                                
They went to the Muppets premiere together.
Ross helped Laura do her make-up.
Ross tried to encourage Laura to get Twitter (which she eventually did).
In an interview, when Laura says her favorite food is "go-gurt", Ross replies "It's all she eats", meaning he knows a lot about her.
Laura described Ross in an interview saying, "I can read him like a book. I know all his tricks".
Laura describes Ross has "adorable puppy-dog eyes" but says they don't work on her, implying she knows him well enough to know that about him.
They are now both working together on a project for Disney's Friends for Change, which they are both ambassadors on.
They have fun together.
They went to Kansas City together to take pictures and sign autographs with fans.  
They both love adrenaline rush.
They're hopeless romantics.
They dressed up as Fred and Ethel which is a married couple from I Love Lucy!
In a NBT Behind the Scenes video, Ross and Laura were both mentors, and at :30, Ross puts his arm

around Laura.
In the same video, Ross and Laura high five each other a couple of times.
In the end of a live taping, when they were taking pictures with fans, Ross said to Laura that she scratched her arm on the Austin and Ally sign, and he sounded caring.
On the livestream, Ross called Laura "adorkable".
On the livestream, Laura called Ross a sweetheart.
Laura kept looking back at Ross on the livestream.
Ross seemed very jealous/frustrated when Raini and Laura thought Raura meant them.
Ross said Raini and Laura were totally joking when they thought the pairing name Raura meant them.
On the livestream, Ross said Auslly & Raura.
In the livestream, Ross and Laura would look at each other like they were in love.
After a live taping when taking photos with fans, Ross attempted to tickle Laura. This was proven by a video as Laura said "Don't tickle me!"
At the Austin & Ally Charades Marathon Ross & Laura were sitting really close to eachother.
Ross and Laura will be doing a Live Chat on Thursday, February 21st.
According to a Tweet, Laura went to the beach (in Australia) with Ross and Stormie.
Ross said in the live chat that he has a whole set of jokes he calls "Laura Jokes" just to make her laugh.
Laura said she liked many things about Ross and said a lot of stuff that she liked of him in the live chat.
Ross said he loved Laura's nice personality in the live chat.
Ross said in the live chat that he wished that little boys asked him to tell him to tell her that they liked her and he said that it would be awesome.
In the live chat Ross told Laura she was a great dancer although Laura argued that she wasn't.
They both love writing.
They were both wearing blue in the live chat.
They like to joke around a lot with each other.
Ross told Laura that her Australian accent was amazing.
Laura described Ross as a sweetheart and talented guy.
Ross called her interesting.
They are always standing or sitting extremely close to each other.

Added by

LauraMaranoFan

During the second half of the Charades Marathon, they were a team.
Laura's nail polish has matched Ross's shirt several times.
In an interview on Fox and Friends, Ross and Laura's hands touched and they were smiling alot at eachother.
Laura said that her and Ross are very close.
According to an interview, the kiss scene from Chapters & Choices had 5 takes, meaning that Ross and Laura kissed 5 times.
In the Hanging with Austin & Ally (premiered in Austrailia) Laura lost one of the challenges and Ross felt bad so he said, "I'm sorry, here give me a hug."
Ross talked about the Austin & Ally kiss on an interview with Bop and Tiger Beat, and he said the kiss wasn't awkward at all because he and Laura are such good friends.
He also said the kiss was good.
Ross was mad at fans being mean to Laura.
Ross tells Laura jokes just to please her.
Ross was over heard by a fan at the R5 concert and he was talking about how "amazing" Laura is.
In many interviews with Ross and Laura, Ross is seen staring at Laura the entire time like he is in love with her.
A fan gave a fanny pack to Ross to give to Laura and he smiled about it.
Recently the A&A cast has been hinting "Raura" a lot via Twitter and also Ross mentioned it at an R5 concert.
 When Ross and Laura were at a meet and greet in Sydney a fan gave Ross a drawing up the Auslly hug from  "Successes & Setbacks" and he looked at it for a while and smiled.
At a meet and greet in Kansas, Ross was seen with his arm around Laura even when they were not taking pictures.
At one of the live taping of A&A a fan said that she heard Ross yell as if he had the greatest idea ever and that idea was for Ross and Laura to hug each other while Joe (one of the A&A writers) goes crazy with Auslly feels. So Ross had his arms around Laura's shoulders and Laura had her arms around Ross's waist.
Ross and Laura joke around and have fun on the set together.
At another live taping of A&A it was looking as if Ross was trying to flirt with Laura and he scootched really close to her.
They both have no clue what personal space is or even means!
Raini tweeted that the cast was going to eat out for lunch and she tweeted a picture of all of them in the car on there way there and Ross and Laura were in the back seat alone sitting next to each other.
Another picture was posted in Twitter where Ross and Laura were in the back seat of a car again sitting next to each other.
In one picture from a live taping Ross had a fan made flower and was proposing to Laura.
In a video that an audience member posted on Youtube of the live taping Ross and Laura were waiting to be called out to go out and be applauded and it the corner you can see them hug, Laura fix his hair, and they were (supposedly) holding and swining there hands.
Ross used a pick up line on Laura while in Tennessee
Ross and Laura went to Tennessee to attend a meet and greet together.
Ross was staring at Laura several times during the meet and greet.
Also during it Ross put his arm around Laura's waist while she was talking to a fan and she blushed then started laughing.
They we're standing very close though out the whole thing.
Ross and Laura both went to a kid's hospital to meet fans.
Apparently Laura sneakily talks about being with Ross??? (Still not explained)
During every taping of Austin & Ally Ross and Laura are always goofing around with eachother, practicing together, and playing on the piano together. Along with whispering into eachother's ears.
When Ross and Laura were visiting the sick children in the hospital Laura blew a patient a kiss and Ross

Laura blowing the kiss, Ross catching it<3

caught it.
At the meet and greet in Tennessee, Ross's hand was ontop of Laura's and vice versa about 10 times.
During the meet and greet Ross was playing with Laura's hair.
Ross hugged Laura with a few fans.
Ross put his arm around Laura before taking a picture with a fan and Laura also put her arm around his waist at the same time before a picture was even being taken several times.
They were very close the entire time of the meet and greet.
Also Ross looked at Laura's hand and placed it on his face.
There are a lot of pictures of Ross and Laura touching each other's hands.
After Laura was asked to the prom, Ross retweeted a fan's tweet "@rockyR5 @rikerR5 @ratliffR5 @rydelR5 and @rossR5 are way better than prom."
He also tweeted "I just want someone to hold on to and a little of that human touch. -Bruce Springsteen Basically my life right now..."Considering the prom ordeal and his retweet, it may have something to do with Laura. 
In this interview [1], Ross says that kissing Laura was like "Hollywood Magic".
After Ross found out about Laura's prom date, he said his favorite song was "When I Was Your Man" by Bruno Mars in an interview, which may have something to do with the prom situation.
They did a segment of Disney Tryit "The Chew". [2]
They always joke around and tease each other during interviews 
Laura follows all members of R5 on Twitter and she also follows Ross's parents.
Ross agrees with Laura during the Hang-out-a-thon that the Instruments are the best part of the set.
Ross said Laura's nickname, L-Dog was weird and smiled at her.
Ross jokingly said that Laura wasn't a better dancer than her character role, Ally.
Laura attended the final concert for the R5 "LOUD" tour May 19, 2013.
Laura was supporting Ross at the concert.
In this video [3], at the end of the line of "Here Comes Forever", Ross was pointing to the balcony where Laura was sitting.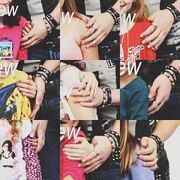 For more information, visit the Raura Wiki.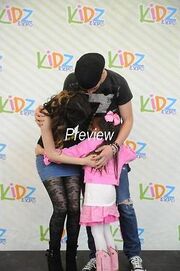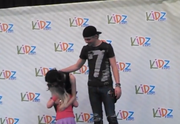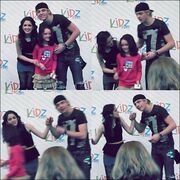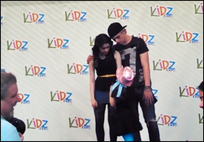 Similarities
They both love to perform music and shows.
They both have siblings in the acting industry: Ross's older brother, Riker, plays Jeff Warbler in Glee, and Laura's older sister, Vanessa, who plays Bay in Switched at Birth.
They are both Ambassadors for Disney's Friends for Change program.
Both Laura and Ross seem very interested in helping kids and the planet through Friends for Change.
They both have a Twitter account.
They are both born on the 29th. Ross was born on December 29th, and Laura was born on November 29th.
They both sing very well.
They work together like team work.
They are both actors.
They both star (and are the main characters) in Austin & Ally.
Their birthday's are exactly one month apart. (Nov 29- Dec 29)
They have each others numbers.
They both have older sisters.
They both can play piano.
They are both on Austin & Ally.
They both said they hang out a lot.
They love Christmas.
They are very close to each other.
They love music.
They love Disney.
They love Austin & Ally.
They said "Austin & Ally" is the best show ever.
They love all episodes from Austin & Ally.
They love the word Awesome/Rossome.
They both gave advice to the N.B.T season 5 contestants together.
They both say it's important to have an education.
They are best friends.
They both are too busy; Ross with his band and Laura with her school.
They both have had songs on Disney derived albums.
They were both in short films (Ross- Queen of the Hammer) (Laura: Goldfish)  
They both have "Who I Am" videos on Disney.
They both are verified on Twitter.
They both have favorite colors that are very close to the color Orange.
They both have friends who ship them together.
They look at each other alot .
They both agree Austin and Ally should be together. 
Trivia
Song
The Raura song is possibly "Here Comes Forever" by R5. Because first off that's Laura's favorite R5 song and supposedly that song was written about her and Ross. Or When I was you're man. Because Ross said he liked that song . ( He said it was his favorite) And also it fits them together. ( Kind of)
Color
The Raura color is probably Orange because Ross' favorite color is Yellow and Laura's favorite color is Red and if you combine Yellow and Red the result will be Orange. Also they were once seen wearing orange together by a fan. Laura wore an orange top during the episode of Chapters & Choices, the episode where Laura and Ross kiss.
Gallery
| | |
| --- | --- |
| | To view the Raura gallery, click here. |
Video Gallery