WARNING!

This page has music that automatically plays! If you do not want to listen to it, please turn your sound off!
Join the Talk Like Crazy! Blog page as we countdown Christmas second by second! :)

Yes! You heard it right! Or.....read......ummm ok awkward BUT ANYWAYS! This December is going to be one of the most Special countdowns to Christmas because we are all united here as an Austin & Ally Wiki Family! Don't forget to join the Talk Like Crazy! in a Crazy Christmas Countdown.
Got an awesome Christmas song that you're dying to listen to whilst talking to everyone? Click here to place down your Christmas song! The final day songs can be entered is a minimum of December 22nd and a maximum of the 23rd, in time to hear the 2 most voted songs in order of Christmas Eve and Christmas Day itself! After that, the rest of the songs that have not been played, will play throughout the last few days of December, although we'll then be celebrating our New Years Countdown!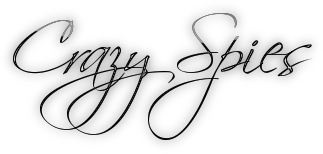 Most votes have gone to the fact we are now accepting our own.....blog...page...guards?! Oh, well. But, I am choosing, or, you're choosing, 3 people who will be special page monitors. If something goes wrong and none of the admins are on this page to sort it, they will message us ASAP stating the problem. It's not a serious job, well only when it comes to trouble we don't know about. We all have days when we're busy, so yes, sometimes we are not here.

In order to get your name on the polls that are going up on December 8th (that is also the closing time for sending in or requesting) the top 3 voted users (which I will only be able to see the results XDD) will become the guard thingy...See I don't even know what to call it.....

Send a request by messaging me or sending an email to tellbobbie@hotmail.co.uk explaining why you would be a good page monitor for this blog (I seriously need a catchy name for this...) and your availability. Your availability will not affect your positions (not my decision anyways it's the people's on this page, but I can work out a Schedule of a minimum time you would be able to help out this wiki by guarding one of the most loved pages (ADMIT IT YOU LOVE THIS BLOG) in the whole whole whole whole wide world. REMEMBER NO LONGER THAN DECEMBER 8TH! THE POLLS WILL GO UP NEAR THE AFTERNOON MAINLY IN ET TIME! :)

Good Luck! XD <insert name here> are you going to try it?

______________________________________________________________________________________________

Hello <insert name here>! Welcome to the Talk Like Crazy page! Comment, chat, and do what you want! Look out for competitions and upcoming things! Have fun!

Every Sunday will be a replay day! A poll every week will be put up with the latest 5 of the used songs for you guys to pick to be replayed on Sunday!
Which song will be played?

There will now be another feature on this page where you can pick a gif to go on the bottom right corner of the page. It doesn't have to be a gif but SERIOUSLY MOSTLY HAVE IT A GIF XD but also it must not be too big because if I resize the gif it will not act as a gif and I don't think you completely want a gif over your page, it will make it hard for me to edit the page again, too. That won't count if yours is not a gif. Click here to enter the link for your gif.

Hello! Want to listen to a song on this page? Well, put in your song requests and soon they will be edited to go onto this page for everyone to listen to! Click here to enter a song! This will be a weekly change and the songs within those 7 days that have most votes will be the song to go for the week after. This is to improve the "Talk Like Crazy!" page and add it to your likings. Thank you!
Unavailable Songs/Already Used:
Counting Stars - One Republic
Crazy Stupid Love - R5
Lyra's Anthropology - Probably MLP you crazy people XD
VeggieTales: School House Polka - VeggieTales - Where do you all hear these songs?!
Let it Go - Demi Lovato - OH, AN ACTUAL SONG THIS TIME XD
I Love Christmas - Ross Lynch & Laura Marano (

<insert name here>

loves it the most! )
Wrecking Ball - Miley Cyrus (MILEH SYRUPPPPP)
I Wish It Could Be Christmas Everyday - Wizzard

Are you excited for Christmas?
Are you joining us with a Crazy Christmas Countdown?!