Welcome to the place where everybody is Crazy! You're now insane! This page is like quarantine! When you visit, you can't leave! :D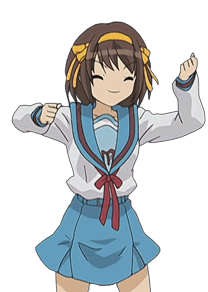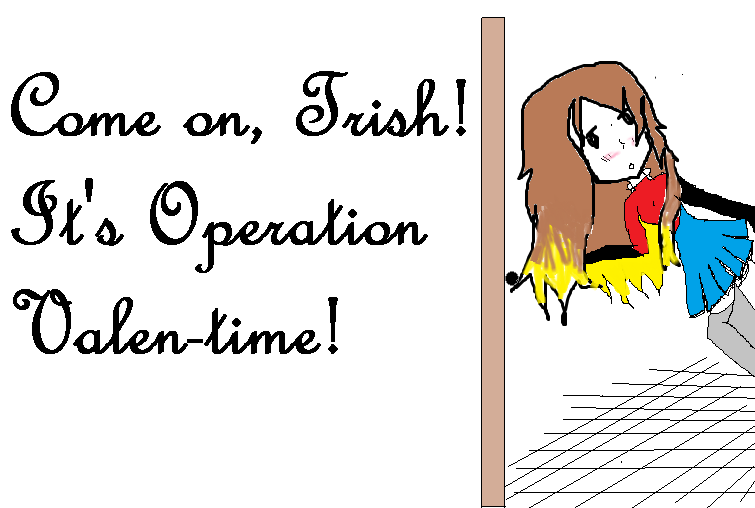 Ally and Trish need help! They both want to give a certain someone in their lives (you can pick who they wanted to give it to) a box of chocolates! They're going to make them themselves (by themselves Trish will get Ally to do her's, too) but they need you to create a cute box for them! Design your box however you like it! Pick which character the custom-made box is from/to who, and help them ready for today! Just send entries in the comments or if you want your entry private until double voting (Double voting includes separate voting for Ally's given designs and Trish's given designs) just send it to the email: tellbobbie@hotmail.co.uk! It's also completely fine if it's sent on message wall, as long as you have a way to send it then it's completely find (as long as I can receive it).
There is a limit of 2 boxes per character that you can make (4 boxes in total) and the deadline will be on Wednesday 19th February along with voting starting on Friday 21st February until Thursday 25th February, with the 1st/2nd/3rd results for both characters each. You cannot have two winning boxes on the same character, the second design is simply there in case others prefer it.
Also, I can't draw, so please don't laugh at the picture xDDDD
So, will you enter, <insert name here>?
_____________________________________________________________________________________________
Hello <insert name here>! Welcome to the Talk Like Crazy page! Comment, chat, and do what you want! Look out for competitions and upcoming things! Have fun!

Awww does <insert name here> have a crushy-wushy??
Lol my mind is still blank on what should go here
To note: The music will not play unless you press play. They are non-automatic and will always stay that way. If the song you like is not on here, please message me stating the song's title and who it is by, and it should be on there by the next day or even before.
| | |
| --- | --- |
| | Summertime Sadness - Lana Del Ray |
| | |
| --- | --- |
| | What Does The Fox Say - Ylvis |
| | |
| --- | --- |
| | Love Is On The Radio - McFly |
| | |
| --- | --- |
| | Counting Stars - OneRepublic |
| | |
| --- | --- |
| | Lyra's Anthropology - MLP |
| | |
| --- | --- |
| | Crazy, Stupid, Love - R5 |
| | |
| --- | --- |
| | Forget About You - R5 |
| | |
| --- | --- |
| | Popular Song - MIKA feat. Ariana Grande |
| | |
| --- | --- |
| | Let It Go - Demi Lovato |
| | |
| --- | --- |
| | Libre Soy - Martina Stoessel |
| | |
| --- | --- |
| | Ain't No Way We're Going Home - R5 |
| | |
| --- | --- |
| | General Mumble - She's A Pony [Wooden Toaster Remix] |
| | |
| --- | --- |
| | Me & My Girls - Fifth Harmony |
| | |
| --- | --- |
| | Blonde - Bridgit Mendler |
| | |
| --- | --- |
| | Cooler Than Me - Mike Posner |
| | |
| --- | --- |
| | One Last Dance - R5 |
| | |
| --- | --- |
| | Magic - Living Tombstone |
| | |
| --- | --- |
| | Falling For You - R5 |
| | |
| --- | --- |
| | Brave - Sara Bareilles |
| | |
| --- | --- |
| | Overfly - Amanda Lee |
| | |
| --- | --- |
| | Overfly - Luna Haruna |
| | |
| --- | --- |
| | ODDS&ENDS - Hatsune Miku |
</div></div></div></div></div></div></div></div></div>