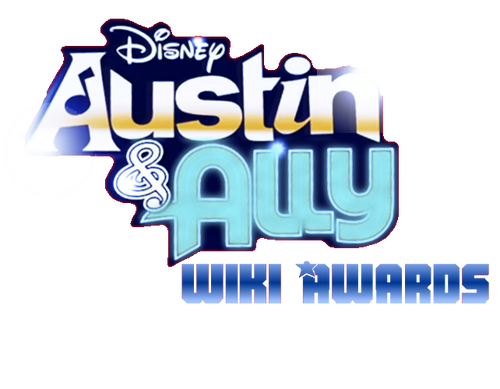 Red Compassion, Red Love, Red Hate will be doing the 2014 Austin & Ally Wiki Awards! Click the picture now!
09/08/14 - Everything updated except for music. Due to a bit of a rocky road in between updates, go buy a turtle music requests are now available. It will be a new list every week and there will be polls to vote for the week after. Please go to the music tab to enter your song choice, new rule added due to music overload. The 'R.I.P' tab was originally going to be removed, but the tab will remain for another week for the death of Joan Rivers. Austin & Ally Wiki Awards photo at the top of the page has been given a link to the voting page.
_____________________________________________________________

Have any ideas for the blog? Message me! They'll be considered by 99.9%. That 1% is there just in case you're joking around. :/
Come on, message Auslly~Bobbie~Music and share that creative mind of yours!

Have you voted on the wiki awards blog yet?
To note: The music will not play unless you press play. They are non-automatic and will always stay that way. There will be 3 requests taken each week. Click here to enter song requests. NEW RULE! DUE TO LOTS OF SONG REQUESTS, PLEASE ONLY REQUEST TWO SONGS A WEEK, AS THE TOP 10 LISTS WILL BE UPDATED, YOU ARE ALLOWED TO USE THE SAME SONG FOR THE WEEK AFTER, BUT ONLY TWO REQUESTS!
| | |
| --- | --- |
| | She Looks So Perfect - 5 Seconds Of Summer |
| | |
| --- | --- |
| | The Way - Ariana Grande ft. Mac Miller |
| | |
| --- | --- |
| | Top Of The World (Acoustic) - Bridgit Mendler |
</div></div></div></div></div></div></div>
Man down! Officer of style has fallen!